Heart Healthy
Scientifically formulated by cardiologist Elizabeth Klodas, MD, Step One Foods™ combines real, quality ingredients with intentional nutrients to deliver exactly what your heart needs. Kick approached the project as we would any CPG launch — going beyond the heart-health benefits to increase the yum factor.
*A plate of healthy snack bars
New Standards Of Safety
Industry giant Becton Dickinson has been working with Kick for years to brand national product launches, safety campaigns and marketing efforts, with extensions to the global BD network.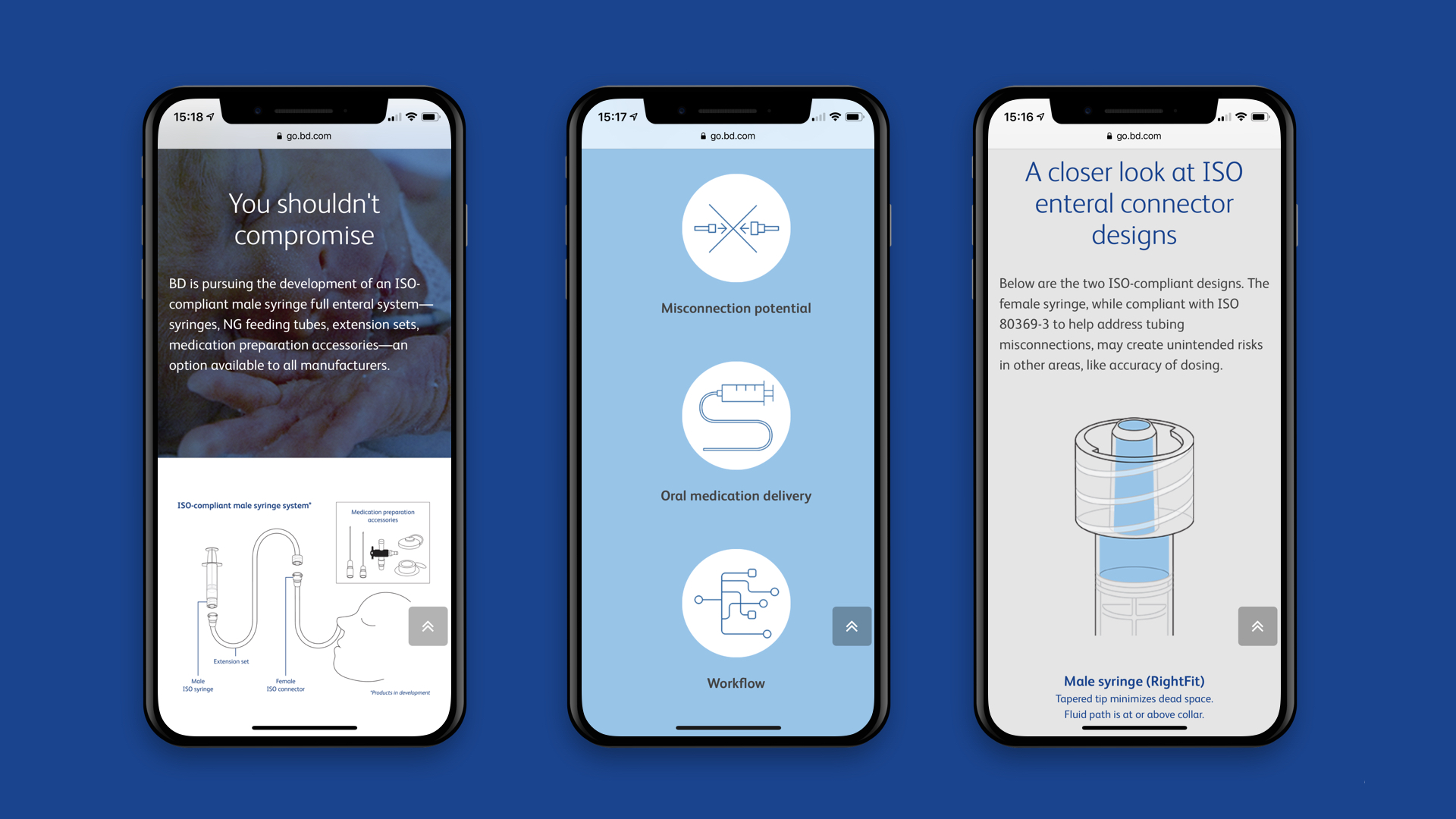 *An ad for medtech brand Becton Dickinson insulin injection needles
Fashionable Compression
Go ahead, cop a feel. That was part of the thinking behind our packaging concept for the Dr. Comfort® line of Rejuva™ fashion compression hosiery. The category-changing packaging structure allowed for easy access, so consumers could see and touch products before purchase — without destroying the box or asking for assistance — and feel stylish while following doctors' orders.
*Dr. Comfort® Logo and Rejuva™ logo
*Two pairs of feet wearing argyle compression socks and stylish shoes
*Three package designs for Dr. Comfort® Logo and Rejuva™ compression socks
Bringing Color to the Lab Freezer
With Intracellular Technologies, Kick breathed some life into the otherwise staid life sciences category. Combining retail strategies and design thinking with innovative branding, packaging and digital purchase experience meant this upstart, challenger brand was noticed for more than just value pricing.
*A shelf in a medical facility with colorful medtech package designs
*Colorful medtech package designs for Intracellular Technologies™
*Close up of colorful medtech package designs for Intracellular Technologies™
*A laptop showing the Intracellular Technologies™ medtech brand website
Attention to detail on function and branding translates into everything we do, sometimes right down to the safety tab.